HI EVERYBODY!!
It's a good thing that Phil and Angie enjoy LOTS of different types of food, cause Chicago sure has a bunch to choose from! Here are some of the different TASTES of CHICAGO!
See you later!
For more then 2 decades now, Chicago has invited the world to come and sit down for a TASTE! The various places that we visited have been highlighted on the map below for you to see what they offered and what we enjoyed. Where possible, links to the individual restaurants have been provided as well.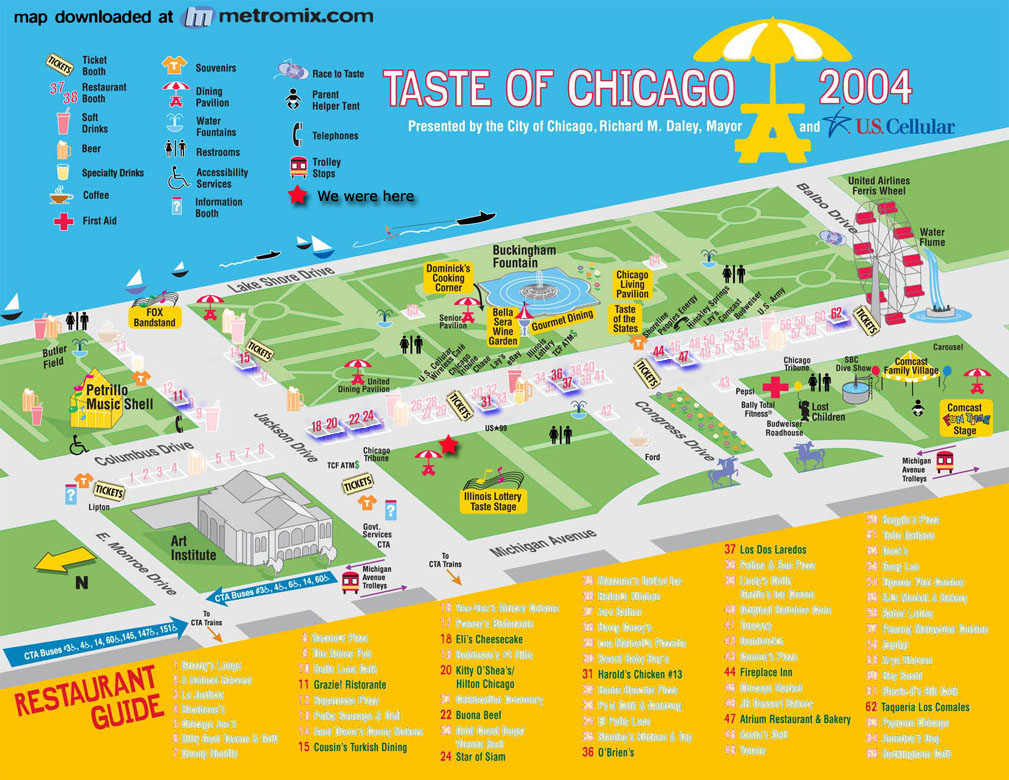 All original works on this site are copyright © 2004 Phillip A Barker, Jr, (except where noted or owned by others), and are registered with the U.S. Copyright Office.